About us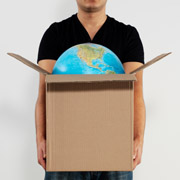 The office clearance company is a family run company based in London. Our purpose is to provide the most cost effective and hassle free office clearance service available. We have built our reputation for excellence by consistently delivering the highest levels of customer care at the best possible prices.
Unlike most office clearance companies we provide a comprehensive and flexible service that ensures you get the solution you need.

We help companies seeking assistance selling items of value.

We assist with relocation.

We work out of hours, and round the clock when necessary.

We offer cleaning services so offices are clean and tidy ready to be returned to the landlord or prior to a new tenant moving in.

We arrange for hazardous waste materials to be collected by licensed companies.
Above all we share the values of Corporate Social Responsibility with our clients and pride ourselves on providing a service that: –
Maximises the reuse and recycling of cleared materials

Minimises disposal and therefore landfill

Complies with all UK and EU waste legislation
Please call us on 020 7258 3633 or email for more information or to discuss your specific requirements.